I started the Tipografia Libre workshop in São Paulo at Sesc Pompeia in 2012, shortly after taking the summer course of typeface Design at the Cooper Union. The initial proposal of the workshop was to teach how to develop digital typefaces using only Libre software. My idea was to mix my knowledge of open source software applied to typography, and also the learning I had at the Cooper Union on drawing letterforms. In add to technical stuff about software and design, I decided to address the bias of vernacular typography, which has been my area of interest for a long time. For this I counted with the help of the works of Priscilla Farias, Fátima Finizola, Pedro Moura, Vinicius Guimarães among other designers who helped shape the material of this workshop.
Tipografia Libre has never stopped since 2012 being held in several places in the city of São Paulo and interior beyond Florianópolis and Londrina. There were many students with different results and styles, always inspired in some way by vernacular typography.​​​​​​​
We went looking for inspiration through the streets, can be a sign of a store that you love near your house or a wall full of letters and numbers calling for the next show and even a supermarket poster made with all the talent of the experts sign painters of the neighborhood. During this part of the workshop we'll learn more about vernacular letters in type design. 
Paper and pen in hand to begin to refine our ideas and inspirations, drawing letters that form key words that will bring us basic components to start our typography digitally. Here we begin to perceive the differences between lettering, calligraphy and typography. The stage of draw and refinement is iterative and during these moments we'll learn the features of FontForge, with the help of a great manual design with fontforge. We'll discuss collaborative tools for the development of free fonts, a panorama of libre software and a methodology for the development of fonts.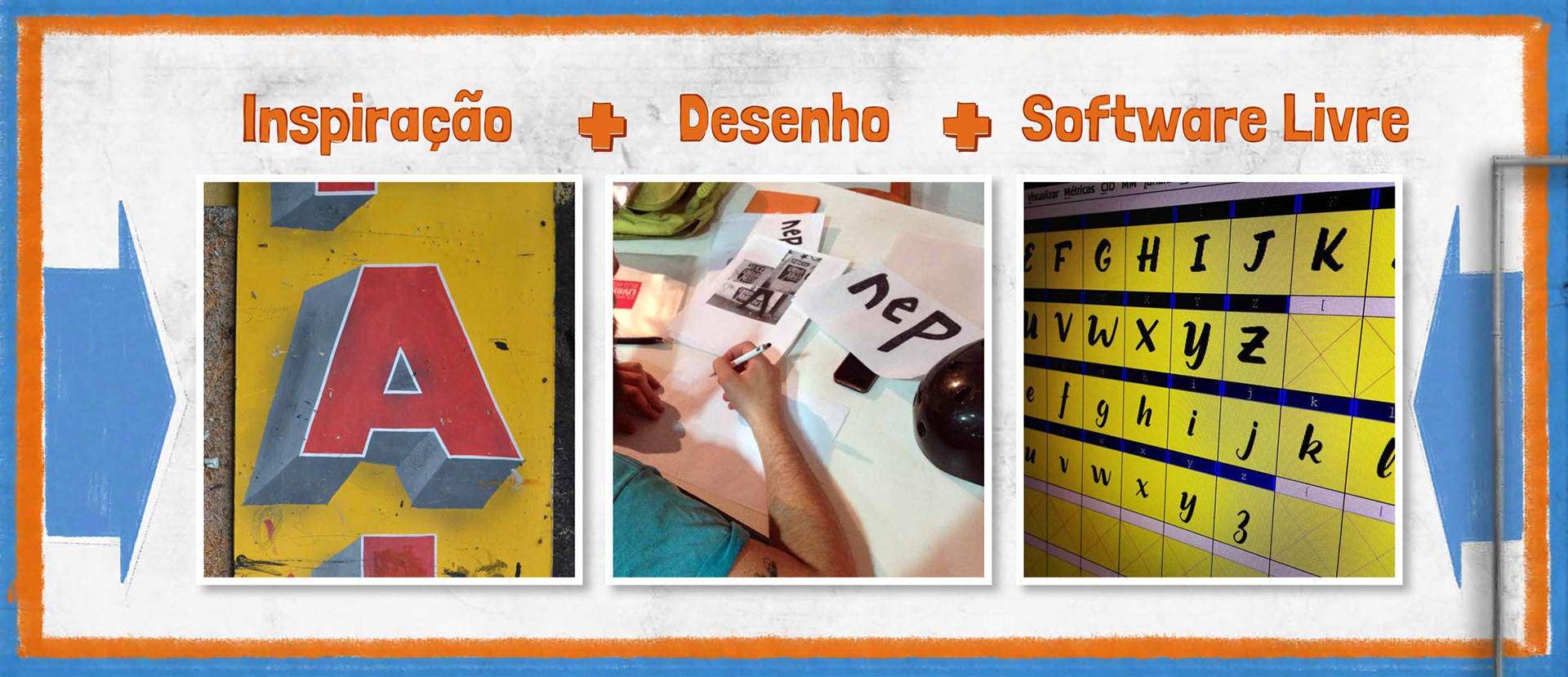 Contact me to schedule a Workshop.
It could be 2 days, 4 weeks or a demonstration of 4 hours.