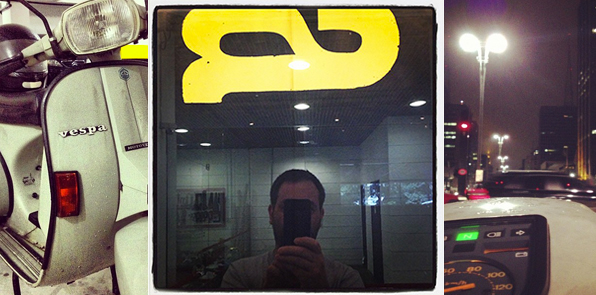 |pt|
Sou nascido no Rio de Janeiro, criado em São Paulo. Me formei em Design Gráfico pela Faculdade Senac de Comunicação e Artes em 2004 e desde então tenho trabalhado em estúdios de design e agências de propaganda. Concluí o curso de Typeface Design na Universidade Cooper Union em NYC em 2012. Pretendo desenhar novas famílias tipográficas pelos próximos 60 anos, mesmo que digam que já temos o bastante.
|en|
I was born in Rio de Janeiro and raised in São Paulo, and in 2004 I graduated from the Graphic Design programme at the Senac College of Communication and Arts. Since then I have worked in design studios and advertising agencies. I finished in 2012 the Typeface design program at Cooper Union in NYC. I intend to contribute to type design and move the world forward for the next 60 years, even though some experts insist that we already have enough typefaces.
I consider myself a self-taught typographer, living in a big city, inspired by spontaneous lettering.